Welcome home..

The deli is open on:
Monday-Friday from 6.30am-5pm,
Saturday 7am-3pm
New Hours Sunday 7am-1pm
Closed 25th , 26th, 27th December 2021
1st, 2nd, 3rd January 2022
Bianca's Grub Store specialises in beautiful food, made with love. Owner Barry and his partner and mother-in-law, Brenda, a former cookery teacher in Johannesburg, keep the deli counter stocked with traditional and delicious classics such as chopped herring, kichel, fried fish balls, chopped liver, cheese blintzes and some of the best hamantashen and cheesecake in Sydney.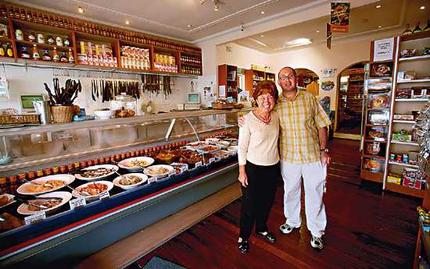 Along with bagels, breads and a wide selection of kosher meat, South Africans can stock up on grocery favourites including Five Roses tea, Ouma rusks, Mrs Ball's chutney and, of course, boerewors and biltong.